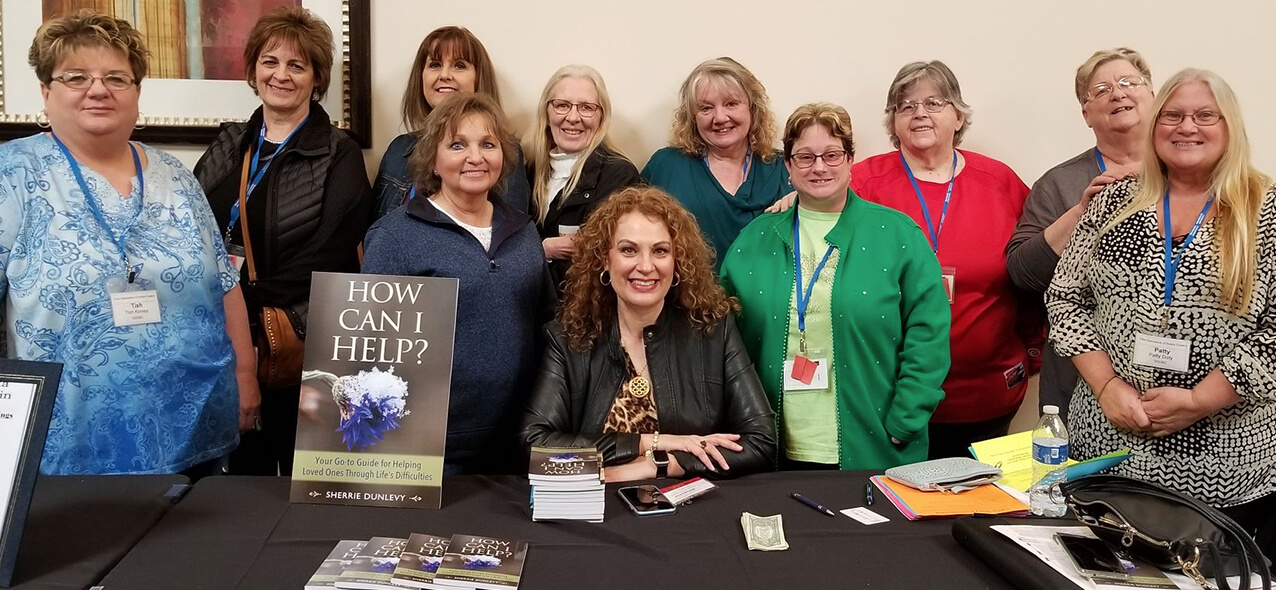 Author
How Can I Help?
Your Go-to Guide for Helping Loved Ones Through Life's Difficulties
Do you know a friend who is dealing with the death of someone they love?
How about a friend who is going through a divorce? Or one who just received a cancer diagnosis, or a friend who lost their job?
So, do you know what to say or do to help support them through these difficult times?
If you answered no, don't worry. Most people don't know what to do or say either. 
But you can and should learn and that's why you need a copy of  "How Can I Help?"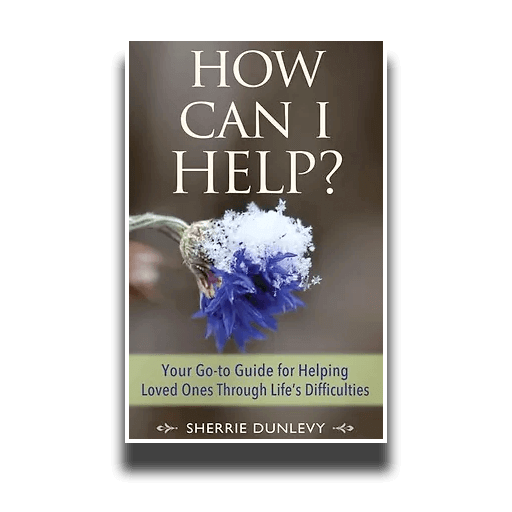 Sherrie Dunlevy's #1 Best Selling book "How Can I Help?" is the book every grieving person NEEDS their friends and family to read!
"While my family was surrounded by people who loved and nurtured us following the death of our son, a few of our closest friends just dropped out of our lives when we needed them most.  Sherrie adds, "Not only was it painful, but it ruined those relationships."
"My mission, says Sherrie, is to make sure no one else has to suffer this kind of loss, when they are already suffering. And that is why I wrote "How Can I Help?- Your Go-to Guide for Helping Loved One's Through Life's Difficulties."
Using her skills as a former TV news anchor, Sherrie interviewed people who have suffered losses of all kinds and compiled their stories and their tips into one resource.
 "How Can I Help?" is the book EVERY person needs and the book EVERY GRIEVING PERSON wishes their friends would read. 
This book can be as helpful as a good cookbook, which you can refer to time and time again for suggestions that will assist you in helping others in their time of need.
It is a call to action
which is a call to LOVE.
Book Reviews
What Readers Say
Absolutely love this book, everyone should have this book. It helps YOU help others!
As an Executive Director of an assisted living residence this go to guide has been instrumental in speaking to our residents about how to cope with loss. Loss isn't just losing a loved one but can be a multitude of emotions. It is a valuable asset that I would encourage folks to purchase
To those not knowing what to do or say during these difficult times to offer comfort, this book is for you.
Use this book for yourself, then think of who you'd like to gift one to….yes, it's that good!!
This book is packed full of the best ideas for any life event. They are not complicated or hard to do. Would be a great guide for kids, too. It's easy to read and the chapters cover different situations. Some are very simple gestures that offer great comfort
I love Sherrie's perspective on helping others. Life is not about me, it's all about serving and "How Can I Help" hits the nail on the head. It's a nice read from a good author.
From personal experience, I know that when tragedy strikes and you need support, you are often avoided. This book explains why it is so important to lend that support in a variety of situations. I am so grateful the author actually wrote about this. People need people at times when it is much easier to shy away. So grateful this is now on paper so more and more people understand the importance of this support. Hopefully it will become a way of life for many of us.
Speaking & Media Requests
Would you like to work with Sherrie?
Sherrie Dunlevy, #Inspirationista is an author, speaker and host of the Graduating Grief Podcast. Contact Sherrie today to start the conversation.