It's absolutely amazing what happens when you gather a group of strong community and business minded women together in the same room and spend the day connecting, growing and learning.
In fact the energy is so contagious you feel the high from the experience for days.
That's exactly what happened at the MOV Chamber of Commerce Women in Leadership Conference in Vienna, WV where I was invited to speak recently.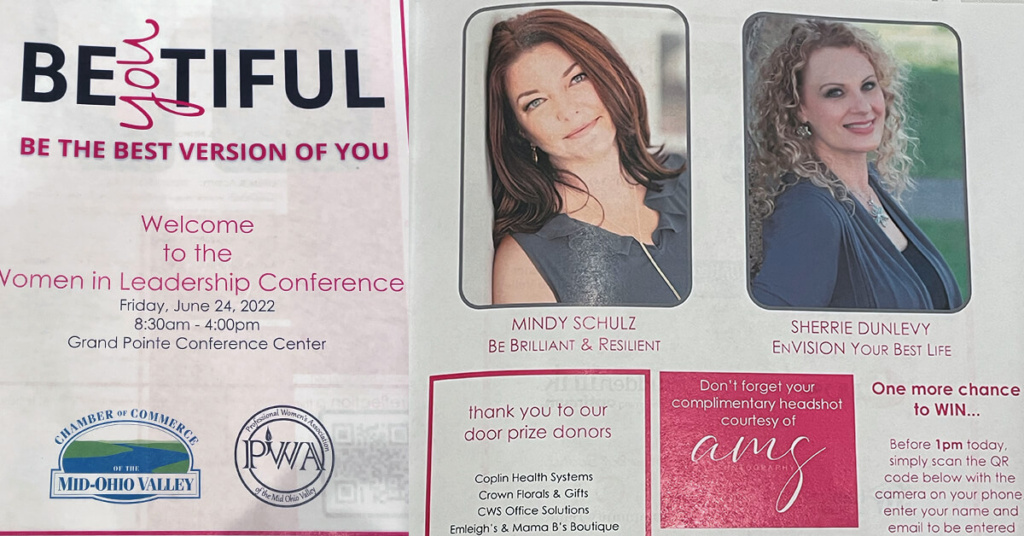 BeYOUtiful was the theme and that's exactly what this entire day turned out to be.
The morning kicked off with networking, shopping with all women vendors and also included in the days events: getting a new professional headshot.
I was really excited about that as I have put off getting new headshots for a few years, due to the decision to fully transition from coloring my hair to allowing it to grow into its natural silver state.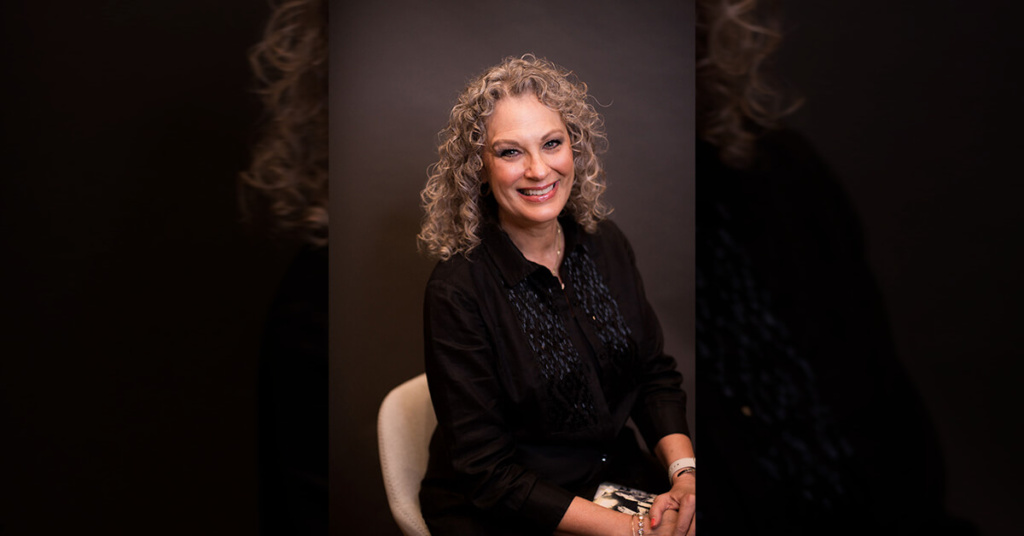 What I loved about photographer Anne Silvis was that she wasn't just about capturing your outer image, but rather more about drawing out your inner beauty so both could shine through.
Each woman was asked to write 3 positive words they would use to best describe themselves.
And then Anne would work with them to get the pose and the mindset to match. The result was quite literally "picture perfect".
Chamber President Jill Parsons, started the event with a warm welcome and an excitement to bring more than 200 women together for the day.
Keynote speaker Mindy Schulz returned to her hometown to offer a riveting talk on becoming resilient and allowing that to lead to your brilliance. She share the heartache of losing her infant son and her bodily injury in a tragic accident and how she was able to find her way back through self compassion, self connection and courage.
Her message of Be still Be present Be love with stay with many of us through our lives.
I was blessed to spend the day seated with a table of powerhouse women from the United Way Alliance of Parkersburg, who not only welcomed me into their circle, but sponsored my workshop for the event.
The United Way team works tirelessly throughout the year to help raise funds and awareness for so may organizations in their community.
During lunch two women from Habitat for Humanity shared news about a woman and her two daughters who would soon be moving into a new home, built from the ground up by an all women group of volunteers. They then explained how every volunteer signs boards inside the structure of each home with well wishes for the new homeowners. Since we were not on the job site, they placed wooden Jenga like blocks on our tables and asked each woman to writing and encouraging message to the mother and her daughters who were soon to move in. They collected the blocks and will present them to the family on move in day.
Here is what all these blocks stacked together looked like. What amazing messages of hope happiness and love that were shared.
That set the stage for my EnVision your BEST Life workshop. It was so fun sharing this fun and interactive experience, all the while encouraging each woman to take a deep dive into themselves.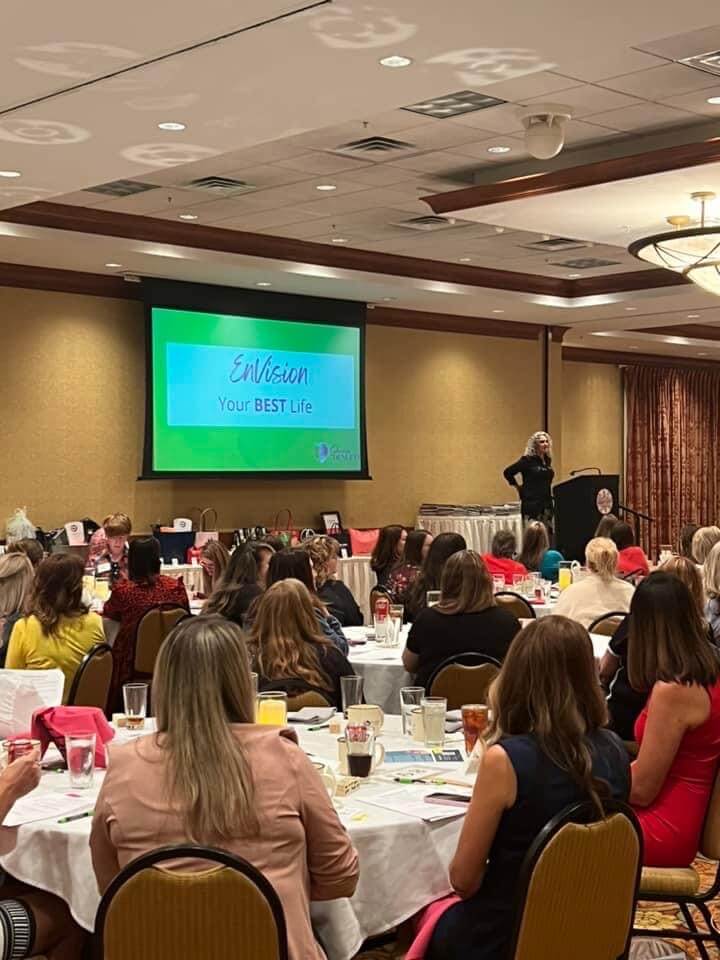 So many women get to a point in life where they are living their lives for the children, husbands or careers they lose site of what really brings them joy, peace and happiness. Those things that truly make up a BeYOUtiful life.
The exercises we did, and the assembly of the vision boards were an investment of time and energy into our own self care. Each woman was able to create and leave with a reminder of what is most important to them in life.
Many thanks to the women who volunteered to share their life vision with the rest of the group.
This is actually the part I love most about this activity as women embody a new confidence and excitement about discovering those things in life they love and light them up!
The afternoon was capped up with a really fun designer purse auction and door prizes and a parting gift of Girl Scout cookies another wonderful women based organization.
Many thanks to the MOV Chamber of Commerce, the volunteers and all those who participated to make this a great way to spend the day.